Just Digital Named One of the Best Content Marketing Agencies in Los Angeles
Before anything else, drumroll please…

We won an award!

Yes, Just Digital Inc. was awarded as one of the Best Content Marketing Agencies in Los Angeles. 
Just Digital was chosen to be part of the top 12 marketing agencies out of 607 providers in our area based on 25 variables. These variables fit into the following five categories:

Reputation: A history of delighted customers and outstanding service.

Credibility: 
Building customer confidence with licensing, accreditations, and awards.

Experience: 
Masters of their craft, based on years of practical experience and education.

Availability
: Consistently approachable and responsive, so customers never feel ignored.

Professionalism: Providing service with honesty, reliability, and respect.

This honor was given to us by Expertise, an online resource that helps you find the best local experts based on extensive criteria and analytics. You can read more about the scoring system here.

Just Digital has been in the content marketing industry for years and we have worked with many clients from varying businesses and fields. We make sure we keep a broad marketing perspective in order to help our clients build a strong foundation and develop a presence in the digital world.  Here are some excerpts of what our previous clients have to say about us:
Everyone at Just Digital Inc. would like to thank Expertise for this award. There are many marketers in Los Angeles doing great work and we are honored and grateful to be recognized as part of the top 12. We will continue doing our best and giving it our all to deliver the best results for our clients. 

If you are interested in consulting with us about our services, you can call the number at the top of this page, use our contact form, or simply leave a comment on this post. If you want to learn more about Just Digital's work, feel free to check out our portfolio or visit our About page. We hope we can work with you to deliver effective marketing solutions that will drive growth for your business.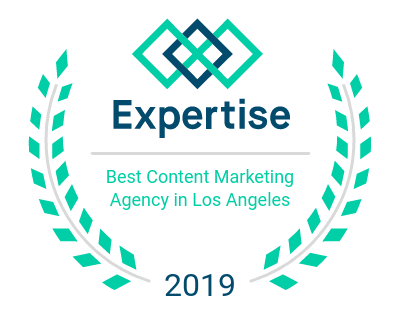 With Just Digital,
Success is Easy-Peasy Lemon-Squeezy.
When life gives us lemons, we generate results. Contact us today and we can start making lemonade.
Get Started